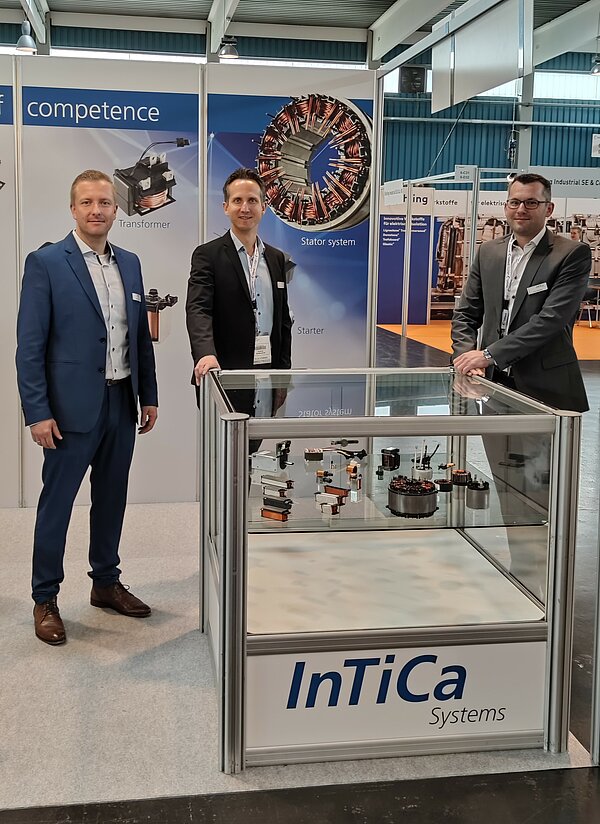 InTiCa Systems at the Coil Winding Expo and Conference Coiltech Germany
Between April 06 and 07, 2022, the specialist fair for coil winding technology Coiltech Coil Winding Expo and Conference opened its doors to visitors in Germany for the first time. We from InTiCa Systems were proud to be present at this premiere, which was also our personal exhibitor debut at Coiltech.
The two-day in-depth dialogue with other exhibitors and visitors from various fields such as medical and automation technology, industry and automotive on our products and services, the recent market developments as well as new technologies and processes allowed us for the first time since the start of the corona pandemic to "network" personally again with a broader audience of potential customers and professionals in the industry at a trade fair.
We look back on two stimulating days filled with lively dialogue with visitors from production, development and purchasing and are delighted with the new contacts we made and the great interest shown in InTiCa Systems' products.
Visit us again next year at Coiltech Germany - our competent sales team will be happy to give you an impression of our broad range of products and services related to the development and production of coils and further components of our five product groups power electronics, EMC filters, actuators, stators and sensors.